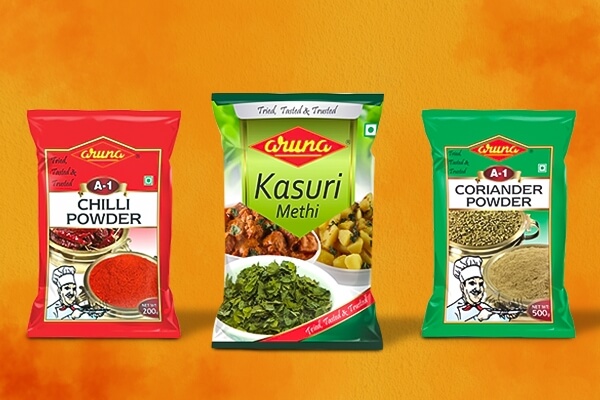 Direct Spice Powder
Our premium spices make a statement across the globe without saying a word! Our Direct Spice Powders are prepared and processed using high-quality, pure ingredients, under the strict supervision of a highly skilled team of professionals. It's simply "The Taste You can Trust", preserving the rich and enchanting taste of Mangalorean cuisine for posterity.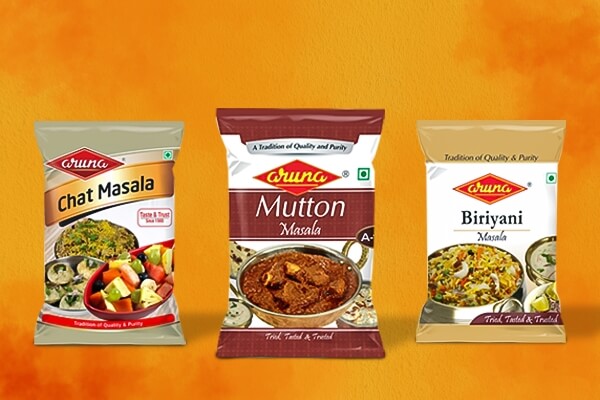 Blended Spice Powder
The perfect mix of spices and condiments, our Blended Spice Powders are crafted with love and care. Zero artificial colours and flavours. Zero additives or preservatives. All our raw material is procured from reliable and certified vendors in compliance with our specific prerequisites and conforming to international quality standards.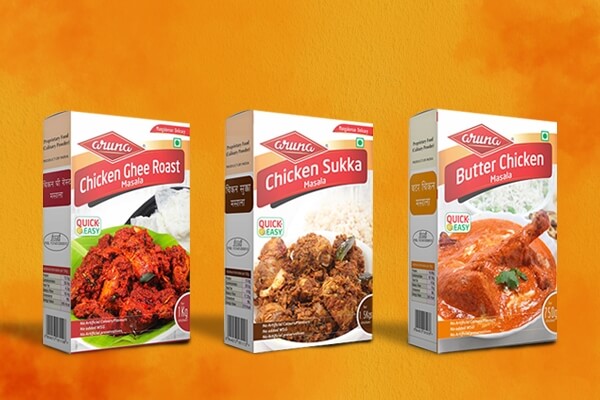 Quick & Easy Masala
Tried, tasted and trusted by millions the world over, every spoonful of Aruna Quick & Easy Masala is every ardent cook's guarantee to bring out recipes, whether traditional Mangalorean or the quintessential South Indian, with the dexterity of a professional chef. A swift and sure way to impress everyone with your culinary creations.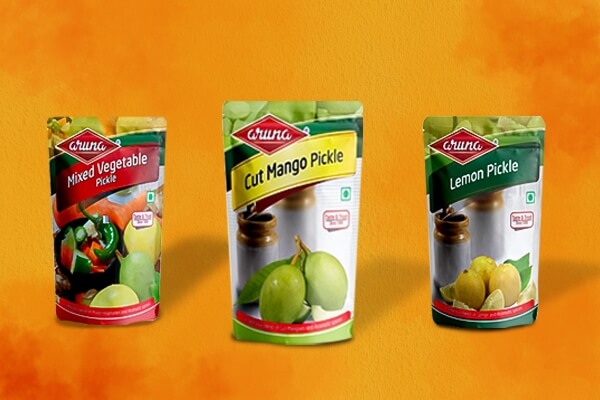 Pickles
Garnish every meal with the fine flavours and the exquisite feel of home, even when you're far away. Decorate your dining table with a bottle of our pickles and guarantee a finger-licking, lip-smacking experience at every meal.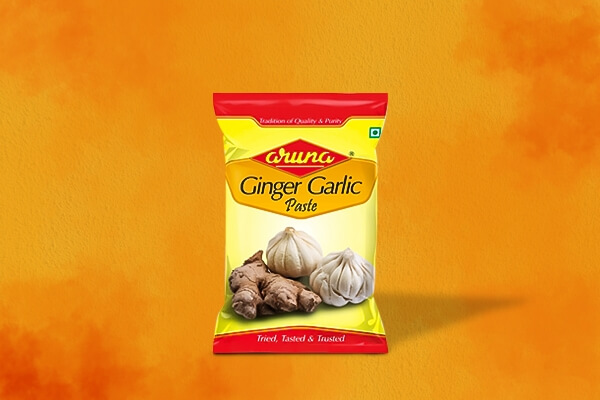 Ginger Garlic Paste
Recreate that signature taste in every recipe, every time with ease just by using our Ginger Garlic paste. A guaranteed consistent flavor and aroma with greater shelf life that translates into perfect taste.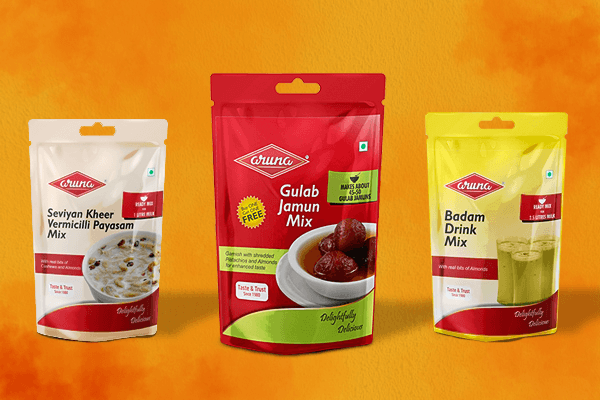 Instant Mixes
A sachet of Aruna Instant Mix is every home maker's guarantee to bring out traditional Indian savoury recipes with undiluted and unmatched perfection. Wake up to the taste of success with a flavor that thrills your taste buds as you get together to celebrate with your family and friends.