Leading Manufacturer of Spices & Other Food Products

Taste and Trust Since 1980
Quality Spices That Taste Like Home!

Aruna Masalas is one of the top spice manufacturers in South India, with state-of-the-art food-grade spice manufacturing facilities, fully automated plants, and an in-house ultramodern laboratory. Our commitment to innovation throughout the years has ensured that we become the family favourite that we are today. We are very proud of our high-quality standards & always ensure that we deliver on our brand's promise to consumers.
Meet the Family
The Complete Range of Aruna Products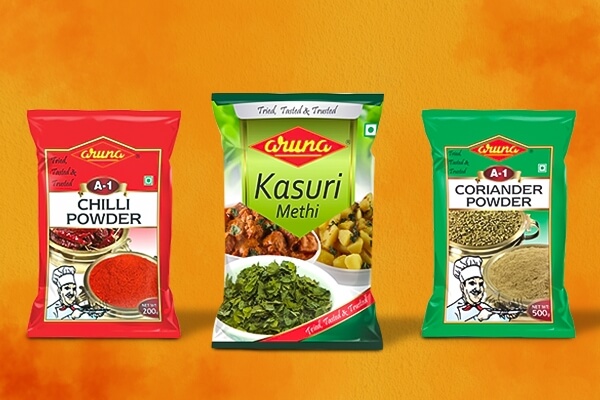 Direct Spice Powder
Our premium Direct Spice Powders are exactly what you expect — finely ground pure raw ingredients without any additives or preservatives mixed in. So when you see Red Chilli Powder you know there's only Red Chillies inside!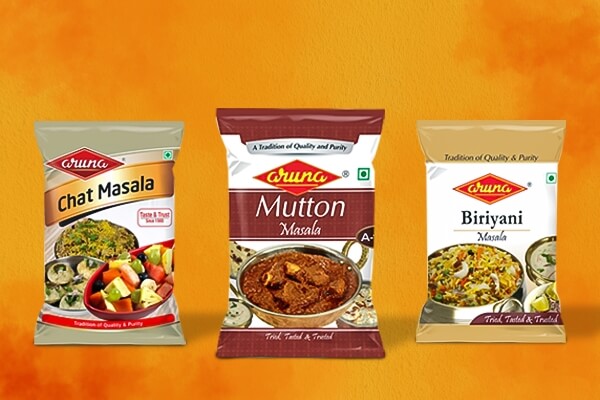 Blended Spice Powder
Our Blended Spice Powders are the perfect mix of carefully chosen spices and condiments, crafted with love and care! The raw materials are procured from certified vendors in compliance with international quality standards.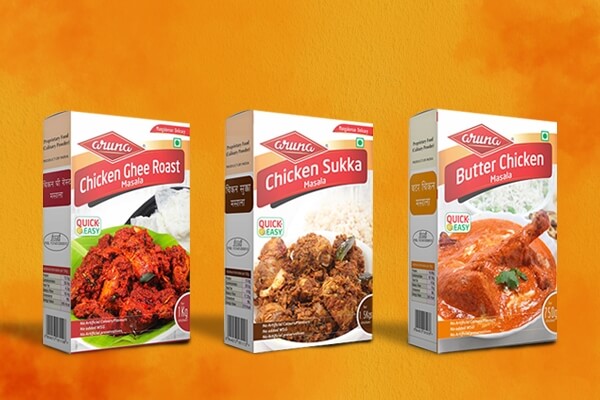 Quick & Easy Masala
Tasted and trusted by millions the world over, our Quick & Easy Masalas make cooking simple! Whether you are just beginning your culinary journey or are a seasoned chef, these masalas are a must-have on your kitchen shelf!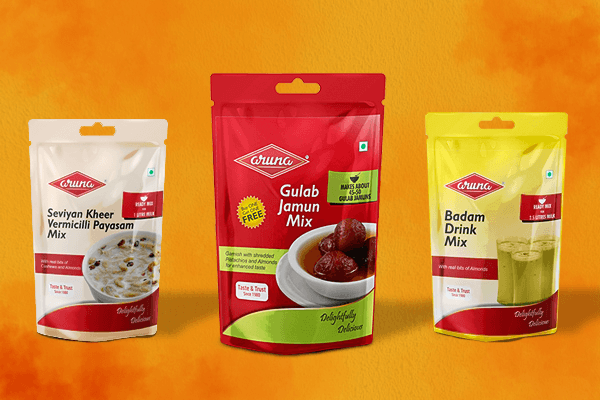 Instant Mixes
A sachet of Aruna Instant Mix is every homemaker's guarantee to create authentic and delicious Indian sweet dishes! Relish in a flavour that thrills your taste buds as you celebrate with your family and friends!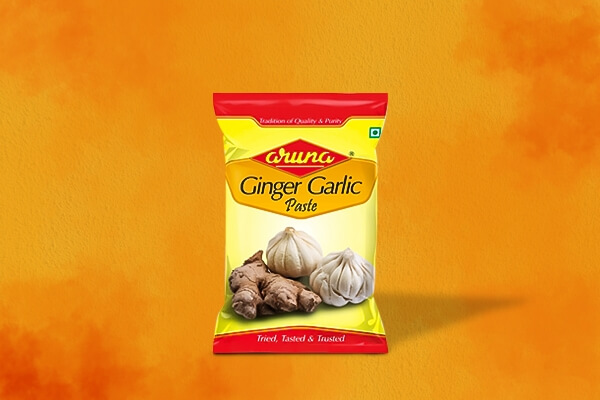 Ginger Garlic Paste
Recreate that signature taste with ease in every dish, every time, by adding a little bit of our Ginger Garlic Paste! Carefully chosen raw ingredients and secure packaging ensure greater shelf life and long-lasting freshness!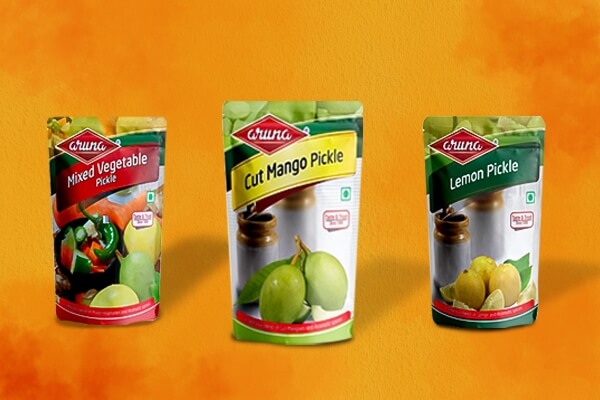 Pickles
No meal is complete without a little pickle to accompany it on the side! Relive the feeling of home in every meal, even when you're far away, with a variety of finger-licking and lip-smacking pickles from Aruna Masalas.